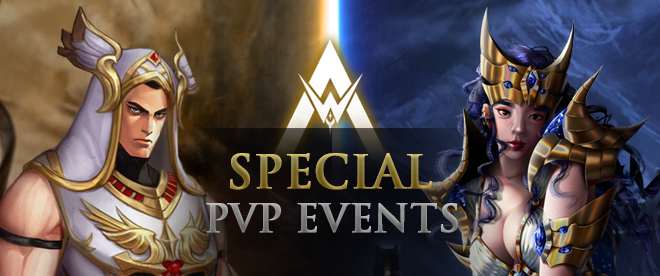 EVENT #01
-

1ST BEGINNERS MATA-MATA
MUAWAY - JULY 2022
Escolha seu idioma abaixo | Choose your language below

|

---
Quote
This event is intended for all players, who do not have a proper PvP all, where all items required will be on sale in-game, through the NPC.

An excellent opportunity for everyone to participate and prove themselves as the best without the need for any fancy items, only your skill will make the difference.

This is an event for beginners, but we will have a few important rules to minimize the use of secondary accounts, so keep an eye on the information below.

---
Quote
The character must have at least 200 resets;

You can only access the event if you have created the account for at least 30 days;

Only items that are for sale on in-game NPCs will be allowed (no exc);

There is no restriction towards setting the items sold at NPC's to level +15;

If you are found to be using two accounts, both accounts will be deactivated and a fine will be applied for reactivation;

All other standard mata-mata rules applies to the event and may be changed at any time.
---
Quote
1º Place: 01 Bag Box of Christmas
2º Place: 10 Radiance Box - Black [Premium]
3º Place: 10 Radiance Box - Blue

---
Quote
Start of the Event: September 23, 2022 at 20:00 (GMT -3)
Location: Trade 03

---
Best Regards,


MuAwaY

- Team!