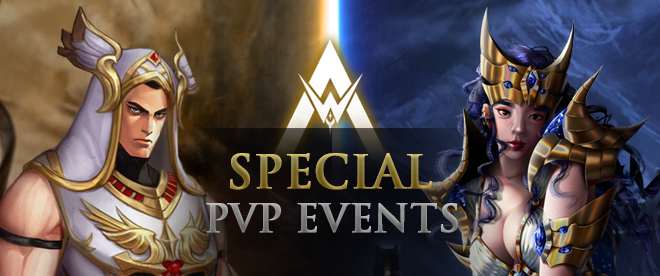 SPECIAL PVP EVENTS
-

GOLD SEPTEMBER
MUAWAY - JULY 2022
Escolha seu idioma abaixo | Choose your language below

|

---
Quote
We are aware that many of you are passionate about PvP and there is no better way, during a month of special releases to bring you a chronogram full of PvP events.

Recently all these events have been held, but we will give everyone a new opportunity to participate, earn a grand award and mark your name in the history of MuAwaY and special events.

We will be hosting different events, but all of them will be PvP events, and last but not least, we will wrap up with a new guild event using the Coliseum map, which was recently added.

---
Quote
Quote
Quote
Quote
Quote
Quote
Quote
Quote
Quote
Participate in as many events as possible and win free prizes.
Do you have any event suggestions? Contact us and help us get better every day.
---
[03.] GENERAL INFORMATION
Quote
The dates of the events may be changed without notice, so to avoid problems of missing out on events stay tuned and view this topic daily.

For those who don't know about the status of the event, we will explain:


Scheduled: This means that the event is scheduled, but no further information has been posted about it, and it will still take place.

In Progress: (+) Info Means that the event is happening, there is already a thread posted about it and it can be a one-day event, a weekly event or more.

Completed: Means that the event is completed and according to the event there is a result posted.

Whenever an event has a new topic or post, we change the status of the event and we have added the link in the event description in this topic.
---
Best Regards,


MuAwaY

- Team!